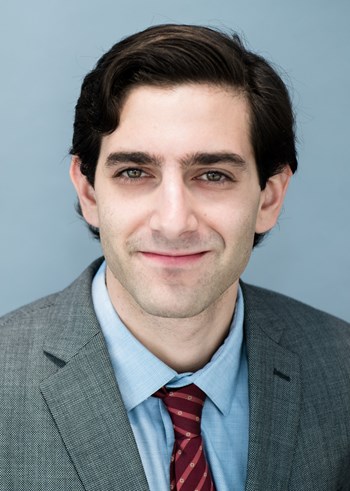 Elliot Sheridan
Broker
NAI Piedmont Triad
348 N. Elm Street
Greensboro, North Carolina 27401
United States
T +1 336 358 3222
M +1 336 404 8768
esheridan@naipt.com

License 306232
Scope of Service Experience
Elliot Sheridan has been with NAI Piedmont Triad since 2018 and has rapidly established himself as a player in the Piedmont Triad's commercial real estate market.
Elliot keeps a laser sharp focus on Greensboro's industrial and retail markets, selling and leasing some of the highest profile commercial real estate in the triad. Elliot is extremely passionate about his work selling/leasing commercial property and is excited every day for the opportunity/privilege to work in the Commercial Real Estate industry.
At any given moment Elliot is working on a multitude of off market transactions, adding value to his clients through presenting them with opportunities involving sites in tight retail corridors and high cap rate deals they would have never had access to.
Elliot has leased properties within days of his clients' closings or even while they are still under contract, adding value to a property before it is even purchased.
Elliot Sheridan is the youngest broker to ever be in the NAI Capital Club and won the Triad Business Journal's Commercial Real Estate Deal Maker award for 2019 Retail Property Sales. Elliot is frequently mentioned in the Triad Business Journal for noteworthy transactions.
While Elliot has had a great foray into the triad market, he says that he is just getting started and is thrilled to be a part of a successful team at NAI Piedmont Triad.
Background & Experience
Elliot has a marketing degree from Texas Tech and also speaks fluent Spanish and light Farsi. Prior to joining NAI Piedmont Triad: Elliot taught English in Spain and also worked in the Restaurant Equipment industry.
Education
Graduated Summa Cum Laudi from Texas Tech University Bachelors of Business Administration in Marketing
Transaction History
Acted as a dual agent selling an off-market Downtown Greensboro property portfolio of four buildings at the corner of S. Elm and McGee St: $2,150,000
Brought the buyer to a 41,000 SF retail center on W. Wendover Avenue, the seller listed the shopping center at $6,400,000, but Elliot and his client negotiated a monster price reduction to ultimately close the deal at $5,675,000
Shattered the Battleground Land Sale Price record selling 1.4 acres of raw land to Discount Tire for $2,250,000
Negotiated a 10-year lease for 21,000 SF of flex space to the City of Winston Salem
Sold a 13,000 SF industrial building off-market to an end user at 108 Pomona Drive
Sold a 33,000 SF industrial property off-market to an investment group at 938 Reynolds Place
Leased and Sold a 6,000 SF industrial building on Boulder Road
Leased 3,000 SF of retail space to Bojangles Corporate on W. Wendover Avenue, during the middle of the COVID-19 pandemic